CareSolution® - With Health Insurance Companies
Ensuring economic efficiency at the moment of the regulation
Already 42 health insurance contract partners with more than 49 million insured rely on the expertise and reliability of CareSolution® - the prescription service for doctors when it comes to the indication "parenteral nutrition"!
For patients who are dependent on artificial nutrition, nutrition therapy is of great importance. - At the same time, the variety of products on offer is enormous and almost unmanageable. Thus, economic potential remains unrecognised due to considerable price differences.
A case can cost thereby annually up to 100,000 € and load the physician budget. However, through the neutral comparisons of CareSolution® of the preparations suitable for the individual needs of the patient, considerably cheaper products can often be found.
By the area-wide employment of CareSolution® annually up to 150,000,000 € could be saved and would be to the system for further therapies at the disposal.
Support for physicians in the bid for cost-effectiveness
The existing lack of transparency and strong market presence of some suppliers can unconsciously lead to uneconomical regulations. Therefore, the health insurance companies want to support physicians with the manufacturer-independent information service CareSolution®, which is based on objective scientific knowledge. Here the medical therapy and prescription sovereignty are fully preserved and existing care structures are not interfered with.
Transparency of guidelines, products and prices
It is therefore the aim of the health insurance funds to create transparency in this complex indication area of parenteral nutrition with regard to guidelines, products and prices in order to enable doctors to include all variables, including costs and price differences, in their prescription decisions and thus to act in accordance with guidelines and requirements, in an economically secure and time-saving manner.
Calculate suggestions for patient needs individually and within seconds
The CareSolution® portal developed by Carenoble and the experts in the scientific team see themselves as support tools or digital assistants for doctors. It helps doctors to avoid underuse, overuse and misuse, because the prescription service can also be used to calculate patient needs individually and within seconds. Through simultaneous product comparisons, CareSolution® ensures that savings potentials are fully exploited and drug expenditure is sustainably reduced. Doctors are thus in a position to make objective, manufacturer-independent and economic prescription decisions. Thus, the use of CareSolution® offers physicians a significant advantage for physicians and clinics: The economic prescription method avoids recourse.
Health insurance companies involved in the contract
As of May 2023, 42 health insurance funds, representing over 64 percent of the nationwide insured, are already providing services for doctors free of charge and confirming the economic protection for doctors.
---
The following legal bases apply to health insurance companies: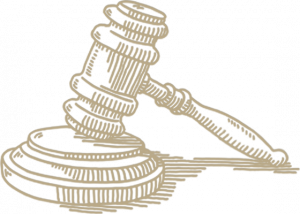 § Section 73 (8) SGB V, fulfilment of information obligations of the SHI and KV on economic efficiency
[...] In order to secure the economic prescription method, the Associations of Statutory Health Insurance Physicians and the Federal Associations of Statutory Health Insurance Physicians as well as the health insurance funds and their associations must also inform the SHI-accredited physicians in a comparative manner about low-cost prescription-capable services and sources of supply, including the respective prices and fees, as well as provide information on indications and therapeutic benefits in accordance with the generally recognised state of medical knowledge. [...]
§ 12 Para. 1, SGB V, economic efficiency rule
The services must be sufficient, appropriate and economical [...].
§ 106 Para. 1, SGB V, performance audit in SHI-accredited physician care:
[...] The health insurance funds and the associations of statutory health insurance physicians monitor the cost-effectiveness of SHI-accredited medical care through consultations and audits. [...]
---
Techniker Krankenkasse
BARMER
DAK-Gesundheit
AOK Bayern
AOK PLUS
IKK classic
KKH Kaufmännische Krankenkasse
KNAPPSCHAFT
SBK (Siemens-Betriebs­krankenkasse)
Mobil Krankenkasse
AOK Sachsen-Anhalt
Audi BKK
Viactiv BKK
pronova BKK
BAHN-BKK
BKK VBU (BKK Verkehrsbau Union)
mhplus Betriebs­krankenkasse
HEK – Hanseatische Krankenkasse
Vivida BKK
Bosch BKK
SECURVITA Krankenkasse
Salus BKK
BKK Gildemeister Seidensticker
BKK Pfalz
energie BKK
BKK VerbundPlus
BKK24
BKK ProVita
Heimat Krankenkasse
BKK ZF & Partner
Continentale BKK
BKK Deutsche Bank
BKK Euregio
BKK Akzo Nobel Bayern
SKD BKK
BKK Miele
BKK Freudenberg
BKK Diakonie
BKK Herkules
BKK VDN
BKK Dürkopp-Adler
BKK MAHLE